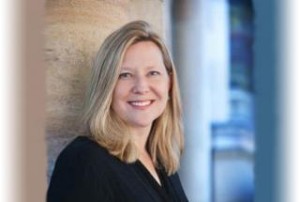 Dr Joan Leach completed a BSc hons (Biology) and BA hons (English Literature) at the University of Illinois, Urbana-Champaign (USA) and a PhD (Rhetoric and History and Philosophy of Science) at the University of Pittsburgh (USA). Her research areas are the rhetoric of science, technology and medicine (argumentation practices in STEM disciplines), social epistemology (how knowledge is disseminated in society), and science communication. She lectured at the Science Communication Group at Imperial College, London, from 1996-2001 and convened the Science Communication Program at the University of Queensland from 2004-2015. She begins as Director of the Australian National Centre for the Public Awareness of Science in January 2016. She was Executive Editor of the international journal Social Epistemology from 1998-2011 and serves on the editorial boards of 8 international journals.
After moving to Australia in 2004, she was awarded the prestigious UQ Research Excellence Award (2005), was elected President of Australian Science Communicators (2013) and Chair of the National Committee for History and Philosophy of Science (2014). She took two career breaks for the birth of her children in 2005 and 2010. She has contributed to the national policy strategy for science communication, Inspiring Australia, which has guided public engagement with the STEM disciplines. She supervises 6 PhD students and one postdoctoral fellow. She is currently the recipient of ARC Discovery funding for her project on the role of science popularisation in Australia since 1960 and has completed an ARC linkage (2011-2013) that funded an APAI student.
Session: How can we understand and respond to people's rejection of science?