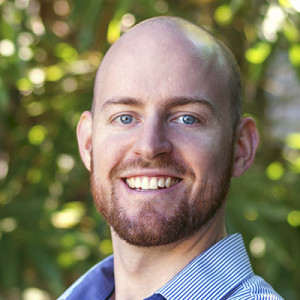 Allan Bishop is a Software Engineer working in The Cube studio at QUT. The Cube studio team produces educational interactive applications for display in The Cube — one of the world's largest digital and interactive learning display spaces.
Most recently The Cube team released Dino Zoo, a life-sized, scientifically accurate portrayal of dinosaurs. This follows up their previous project, Chem World, which provides a hands-on experience of chemistry and its fundamentals.
Prior to working at QUT, Allan worked for the Queensland Department of Education and Training. In this role he developed web based eLearning applications for use by teachers and students in Queensland state schools.
Allan's talk was delivered by Daniel Fisher. Daniel does much the same job as Allan.
See also: Talking science and technology with Allan Bishop

Session: New narratives in Science Communication